Weekly Detailer Savings - Carfume
View all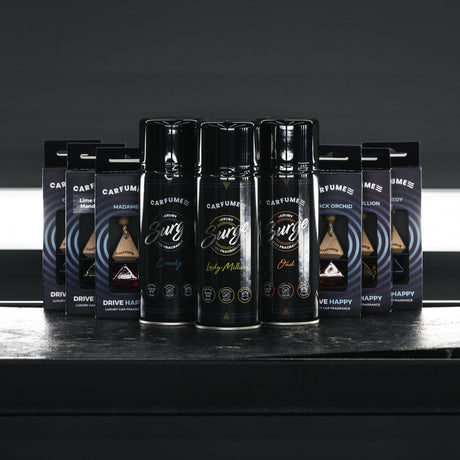 Weekly Detailer Savings - Carfume
The perfect stocking filler this Christmas… Carfume.
This week at Just Car Care enjoy 20% off the entire Carfume range, including all hanging air fresheners and 'Surge' blast cans!
Shop Carfume
FREE Jennychem Sample Kit
When you spend £70 or more online this December!
We've got something new to show you!
Just Car Car will always keep you upto date with the newest car detailing products and accessories on the market.
Check out some of the new car cleaning products and detailing accessories we've added this week!
Shop New Products
Watch our latest YouTube Video!
Keep up-to date with the latest detailing trends by watching our Just Car Care YouTube videos!
Here are our top 5 best selling Snow Foam pre washes at Just Car Care. We've made it very simple to see what Snow Foam is best for you, the best price and the brand of Snow Foam we recommend!
A table comparing the facets of 5 products

Facet

Bilt Hamber Auto Foam Snow Foam 5 Litre

View details

Gyeon Q2M Foam

View details

AutoBrite Direct MagiFoam pH Neutral Snow Foam

View details

ValetPro, pH Neutral Snow Foam

View details

Gtechniq W4 Citrus Foam

View details

By

By
Bilt Hamber
Gyeon
Autobrite Direct
Just Car Care Limited
Gtechniq

Price

Price

Description

Description
Bilt Hamber Auto Foam is a gentle & effective snow foam pre wash that clings to your vehicle to remove...
Gyeon Q2M Foam, the wax and coating safe snow foam. Gyeon Q2M Foam ensures a highly effective first step in...
AutoBrite Direct Magifoam is an Ultra high foam additive for a stable dense foam.AutoBrite Direct Magifoam has been formulated to...
ValetPro, pH Neutral Snow Foam Valet Pro pH Neutral Snow Foam is our high foaming pre wash. It produces a...
Gtechniq W4 Citrus Foam, the biodegradable snow foam that removes dirt and grime with east. W4 Citrus Foam is a...